The teacher who is indeed wise does not bid you to enter the house of his wisdom but rather leads you to the threshold of your mind."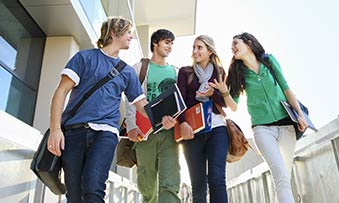 Our Mission
The mission of The Education Foundation for the Schools of the Chaffey District is to support our schools in providing a challenging and enriching educational experience that maximizes the learning potential of students and prepares them to succeed in the 21st century.
Our Vision
The Foundation envisions a complementary education support system that will provide an opportunity for students to achieve their full potential by building on individual student strengths and by empowering them to succeed and explore their future as contributing members of society.
Helping Chaffey Joint Union High School District students maximize their full potential as students and contributing members of society.